Having a safe, stable place to live is crucial for student development and educational success. But more than 220,000 of California's public K-12 students experienced homelessness in 2020-21. This includes children temporarily staying with other families due to economic hardship, and children living in motels, shelters, vehicles, public spaces, or substandard housing.
Latinx, Black, American Indian, Alaska Native, and Pacific Islander students were disproportionately likely to experience homelessness. These students also experience high rates of chronic absenteeism causing them to lose critical access to curriculum and social structures that schools, educators, and peers offer.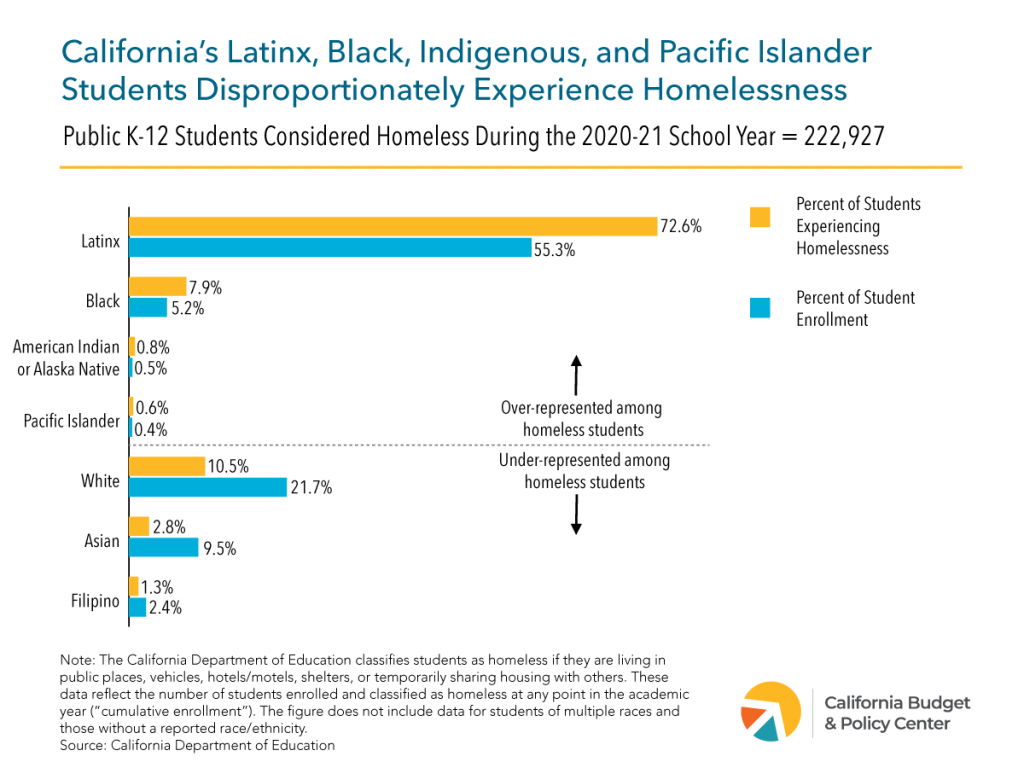 Students' housing situations shouldn't block them from learning opportunities. Policymakers should boost investments in safe, affordable housing and target additional funding and resources for students who experience homelessness to ensure every California K-12 student can thrive in school and life.